Sahmyook University, one of the leading universities in Seoul, South Korea, embarked on an educational journey to Singapore with a delegation. Zoala had an excellent opportunity to share about technology within the mental health industry as well as startups. The team, comprises enthusiastic students majoring in Software Addiction/Rehab, Public Health Big Data, and Software Addiction Psychology, was accompanied by a seasoned professor from the university and a distinguished leader from the Korea Productivity Center. Korea Productivity Center is a public institution in South Korea. The university is famous for Addiction Psychology, and they have co-training programmes with Singapore's Institute of Mental Health.
​
The primary focus of the visit was to explore:
​
The dynamic MedTech and HealthTech landscape in Singapore

Case studies of some medical AI solutions

Cross-border expansion sharing

Power of AI in mental wellness

Business operation in the mental health market.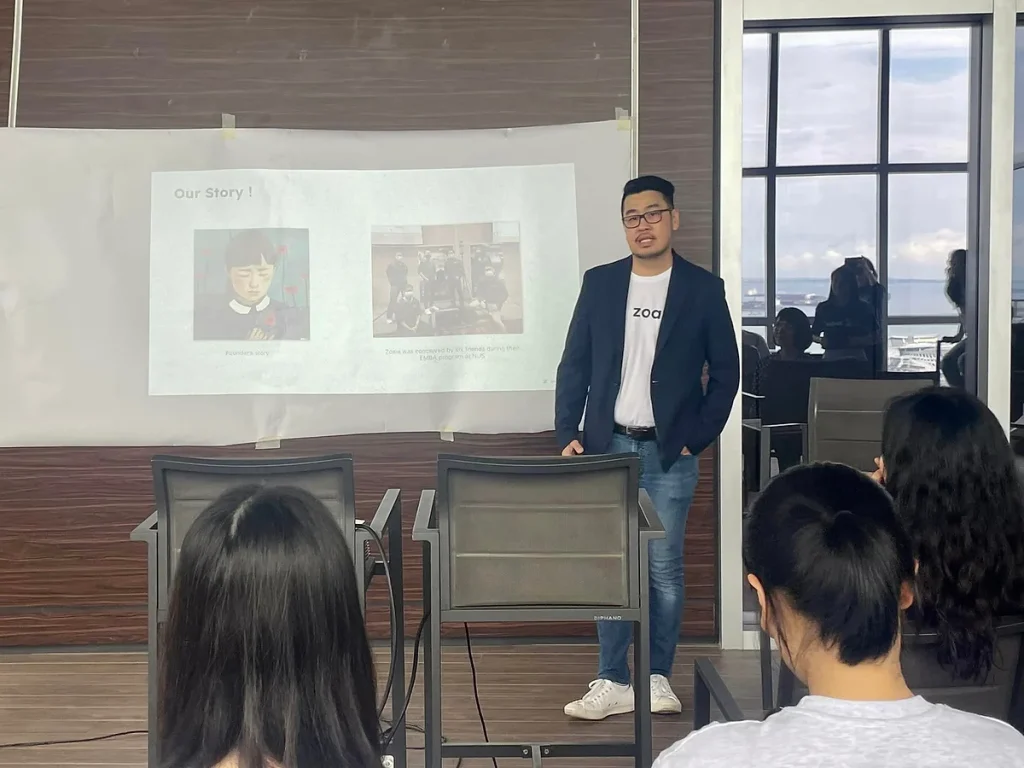 Figure: CEO of Zoala, Jeff Lee, sharing meaningful insights regarding the mental health industry to the audience.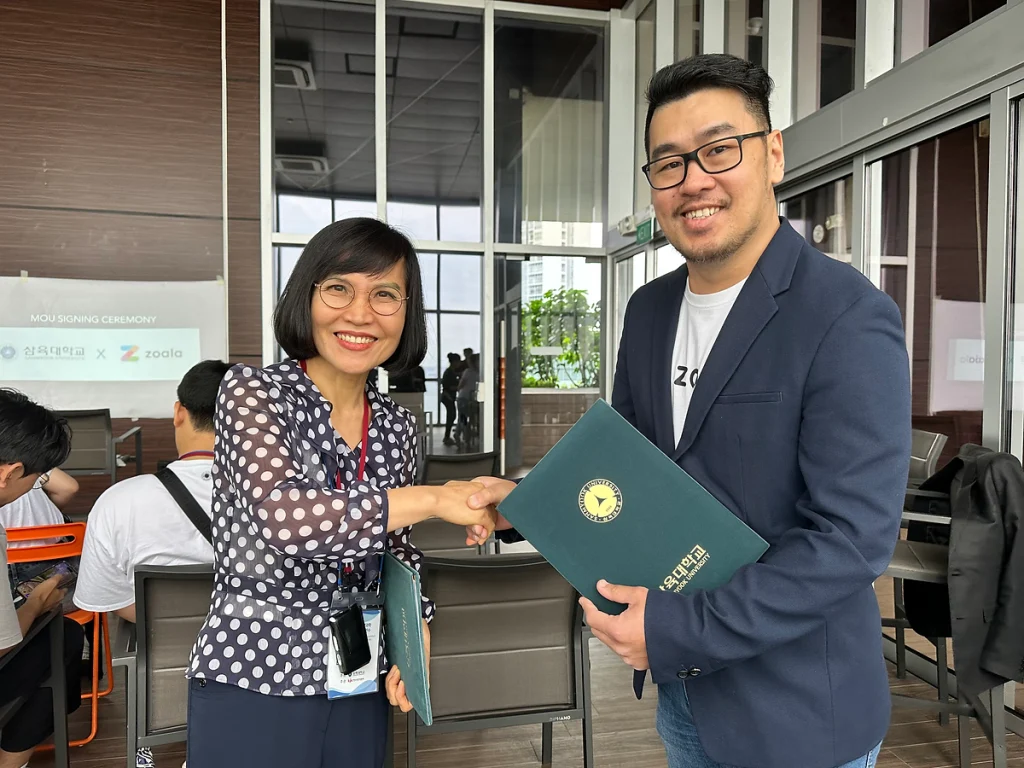 Figure: MoU signing between Zoala and Sahmyook University.
19th July 2023: The second day of the event witnessed a deep dive into the world of Zoala, an innovative startup at the forefront of Singapore's mental health sector. Participants learned about the journey of Zoala, from having a vision to its current position in the market. The introduction to Zoala provided a comprehensive overview of the company's visionary mission to build resilience in adolescents through their innovative AI companion. Students learned how the startup is passionately dedicated to revolutionizing mental healthcare and addressing critical mental health challenges prevalent in society today.

Zoala shared their inspirational footsteps of how the business idea for mental health solutions came to fruition. The highlight of the day revolved around the key methodologies and technologies that empowered Zoala's impact in the mental health market and beyond.

Zoala (https://www.zoala.co) is a pioneering startup based in Singapore, driven by a mission to revolutionize mental healthcare and improve the well-being of individuals worldwide. Founded by a passionate team of experts in psychology and technology, Zoala leverages cutting-edge AI and digital solutions to address critical mental health challenges prevalent in today's society.